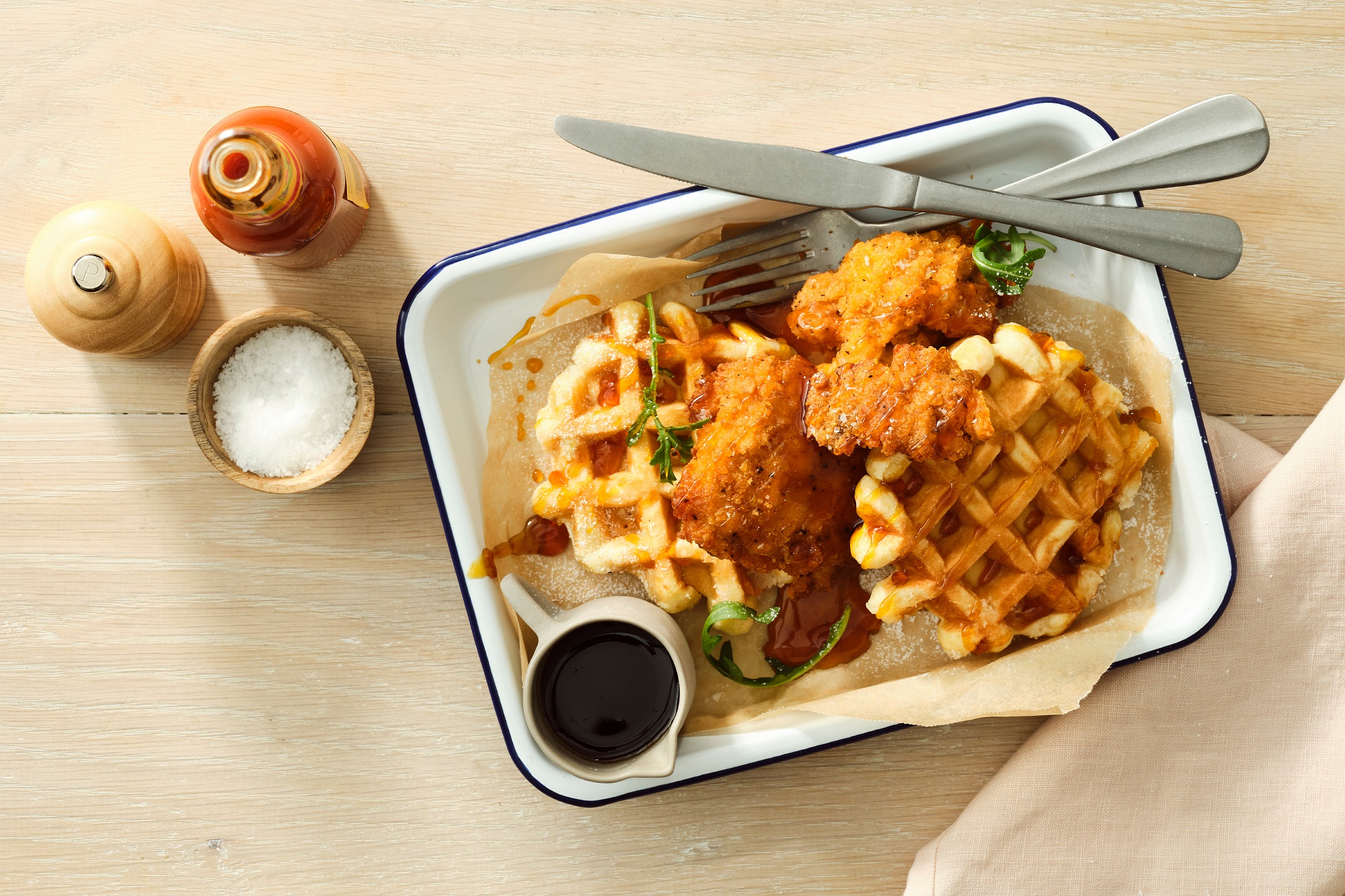 Ingredients:
2 chicken breasts
250ml buttermilk
250g plain flour
1 1/2 tsp sweet paprika
1 tsp salt
Black pepper, to season
50ml milk
8 The Australian Waffle Co. Belgium Style Liege Waffles
Salt flakes, to serve
Maple Syrup, to serve
Method:
Portion chicken breasts by slicing on the diagonal to allow 4 portions per breast. Flatten slightly with a meat cleaver.
Using a non-metallic bowl, add chicken to 90ml of buttermilk and coat evenly. Refrigerate for at least 30 minutes, preferably overnight.
When ready to cook, remove chicken from fridge. Combine flour, paprika and teaspoon of salt. Season with black pepper. In a separate bowl, combine remaining buttermilk and milk and stir 3 tbsp of this mixture into flour mixture. The mixture should be slightly lumpy in consistency.
Dip alternately in buttermilk mix and flour mix 2 times until well coated, finishing with the flour mixture.
Toast waffles gently, while deep frying the chicken until golden brown and cooked through.
Serve chicken over waffles with a drizzle of maple syrup and salt flakes.