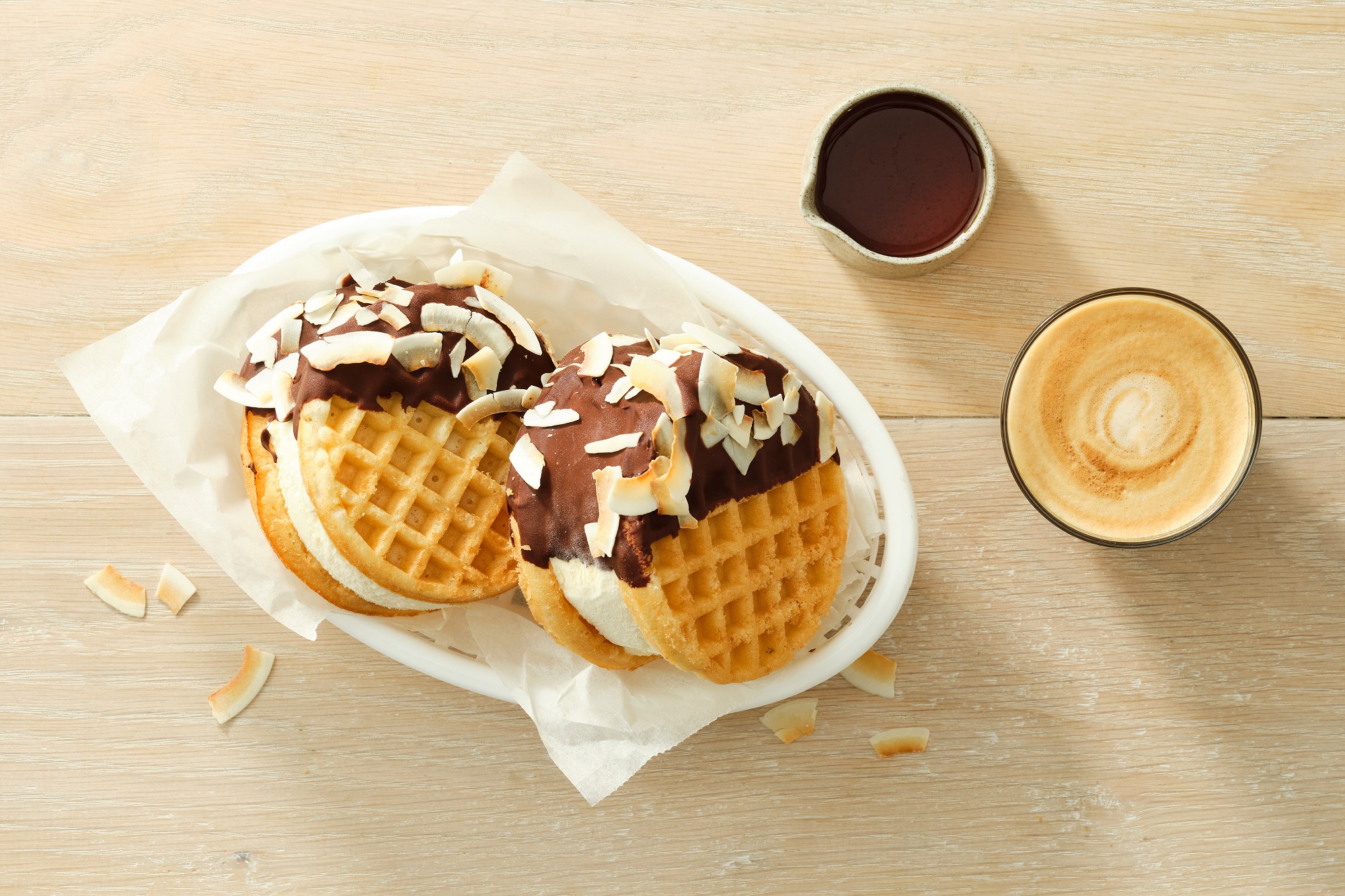 Ingredients:
2 scoops vanilla ice cream
4 The Australian Waffle Co. Homestyle Toasting Waffles
Coconut shavings, for dipping
Chocolate Dip
250g dark chocolate
200g Coconut oil
Method:
Chocolate Dip
Prepare the Chocolate Dip by gently melting the chocolate and coconut oil in microwave in 30 second increments, stirring in between
Stir for a further minute after melted to ensure chocolate and coconut oil is combined. This mixture can be stored at room temperature in an airtight container for use as required.
Ice Cream Sandwiches
Place a scoop of ice-cream on the first waffle and then place another one on top to sandwich. Press down gently until the ice-cream is evenly distributed between the waffles. Repeat with the remaining two waffles.
Dip waffle sandwiches in melted chocolate mixture and quickly dip in coconut shavings before chocolate hardens.
Plate and serve.